Events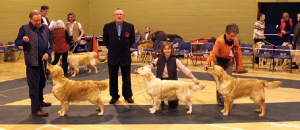 Judge:  Joanna Barnes (Gyrima) – who has kindly replaced the original scheduled judge, Mr Gordon Smith, Special Award Classes Lindsay Wedge (Riverscharm).  Entries close 1st March(post) and 6th March (on-line).  Schedules available to download here
In support of the Golden Oldies Project (a study of changes in the pectinate ligament in older dogs to try and determine if these changes lead to glaucoma) ECGRC will be holding a gonioscopy only eye testing session.
For this study to have any value as many dogs as possible need to be examined.  Golden Retrievers aged 8 or more will be examined free of charge by Prof Peter Bedford.  Please bring your KC registration certificate with you.  Pedigree but unregistered goldens can also participate.  Please supply a copy of the pedigree. ALL dogs must be microchipped.
Prof Bedford can examine up to 50 dogs in a day.  As we do not anticipate having that many older dogs present, there will be some availability to test younger dogs for the normal fee of £60.  ECGRC will subsidise this by £10 for the first 25 members' dogs examined.  Gonioscopy is now on Schedule A for golden retrievers so must be carried out every 3 years for all breeding animals.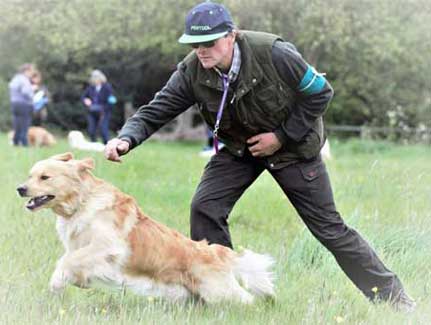 To aid handlers in preparation for the Show Gundog Working Certificate and prepare them to enter the Novice Dog Novice Handler working test.  Also a group for beginners and an improver's class.  For full details, click here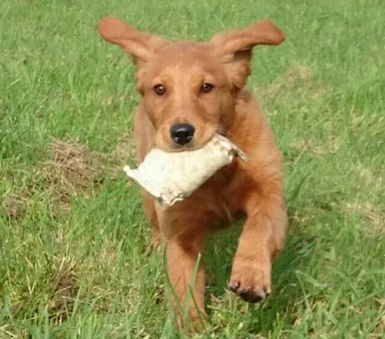 The first of our popular training evenings start.  These will run monthly on 27th May, 24th June, 22nd July and 26th August.  We will also run training evenings on a ground in the north of our region – exact location, dates and time tba.  Mike Hamilton will also be running a series of training events for 'Very Special Beginners' at Raveningham throughout the summer – details to be announced.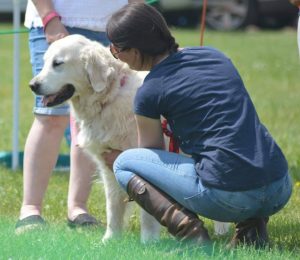 Centres on a parade of Rescue dogs, held in conjunction with our Spring Open Show.  Scurry, fun show, tombola, trimming, gun dog display, bbq and refreshments plus an opportunity to take the Good Citizens Test.  You'll sleep well that night!  Full details attached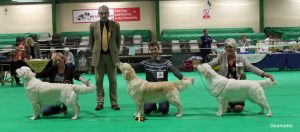 Dogs will be judged by Bruno Faq (Du Bois De La Rayere) and Bitches by Paul Seamons (Messano).  Referee Dianne Rourke-Knights.  Schedules available nearer the time